BORNXER TECHNOLOGY
We are on a mission to help you feel your best by offering the best kind of undergarment – SPENDA. Soft and breathable fabric with BORNXER technology to keep the area cool & dry. Seamless stitching for better comfort.
PACKAGING
We have you in mind when designing SPENDA's packaging. We thought you might want to make SPENDA as a gift to your loved ones. Hence, each SPENDA comes in a box that includes features card and a sticker. You're welcome :)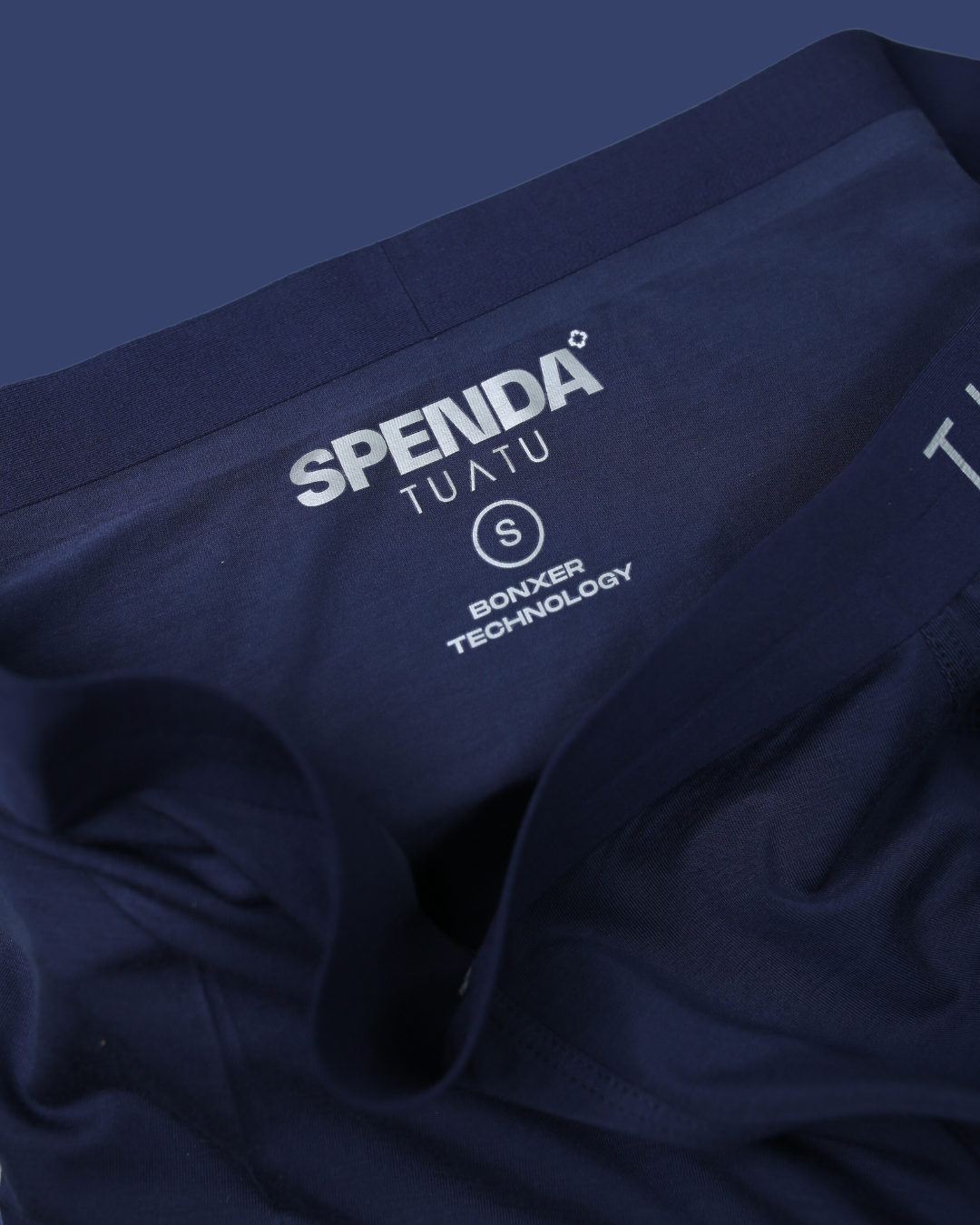 "BORNXER"
Here's to making you feel easy and stay cool. With BORNXER Technology, you can leave your worries behind and ready to take on the world. No joke, SPENDA won't get in your way. It'll ease it for you. Trust us, we're men too.
THE TAGLINE
We literally live for the tagline, and thousands others agree with it. We might come off too strong on the "egg" word, but there's no other way to describe what SPENDA can make you feel. It really does live by its word.
Here's what they said about SPENDA 🪐
"Lembut dan sejuk"

Material tak tebal dan tak terlalu nipis. Selesa dipakai seperti yang tertulis pada kotak. Nicely fit and hold the D. Ada grip di bahagian peha sama macam pinggang. Sarung yang pegang telur tu cukup selesa fabriknya.

⭐⭐⭐⭐⭐

"Material lembut gila"

Kualiti terbaik. Lembut giler. I belikan untuk suami I. He loves it so much, thank you TUATU. InsyaAllah nanti repeat lagi. Sangat selesa my husband said.

⭐⭐⭐⭐⭐

"THE BEST!"

My second purchase for my husband. Pakai seharian without any complaint! Haha. And team berjaya menyelesaikan masalah. Good job guys! Good service!

⭐⭐⭐⭐⭐

"Quality high class"

Memang sesuai dengan tagline (lembut di telur, senang di hati). Recommended.

⭐⭐⭐⭐⭐

"Amazing"

Bought it for my little brother. Material is super soft and my colour is very nice.

⭐⭐⭐⭐⭐

"Premium quality"

No more salah parking. Terbaik SPENDA TUATU. Boleh repeat order. Material lembut di telur.

⭐⭐⭐⭐⭐